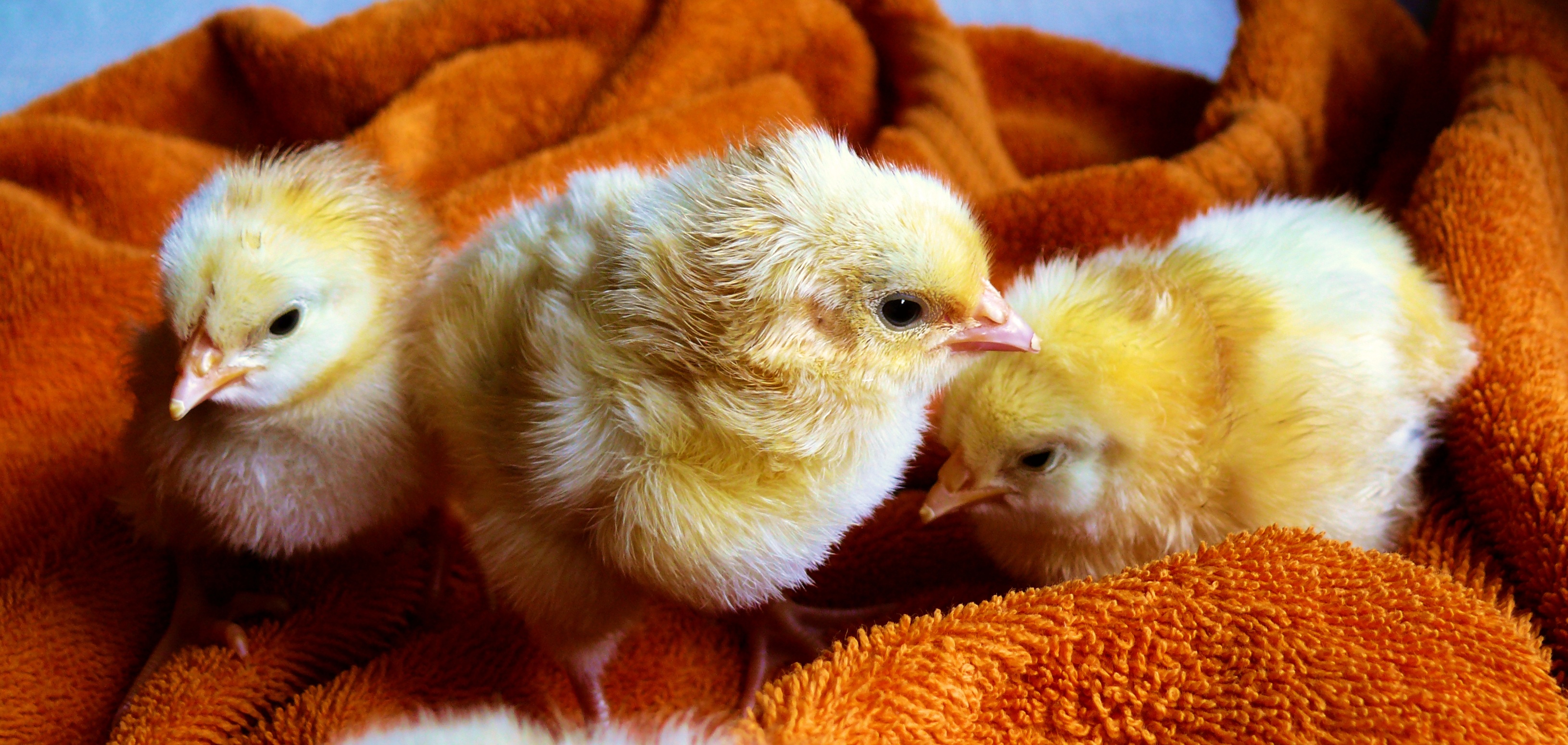 Easter is around the corner! A bane for many vegans around this time of year is whether things like the Easter eggs and hot cross buns are okay to eat. If we are truly honest, it's all about the chocolate. So allow me to hook you up with a few suggestions.
If you're not lucky enough to have a Veganz Store near you then here's a list of a few choccies to keep you soothed. Especially after 40 long days of sacrifice. (Veganz, just so you know is a 100% Vegan Supermarket; I only just learnt about them!...maybe I'm falling behind with how much we are developing).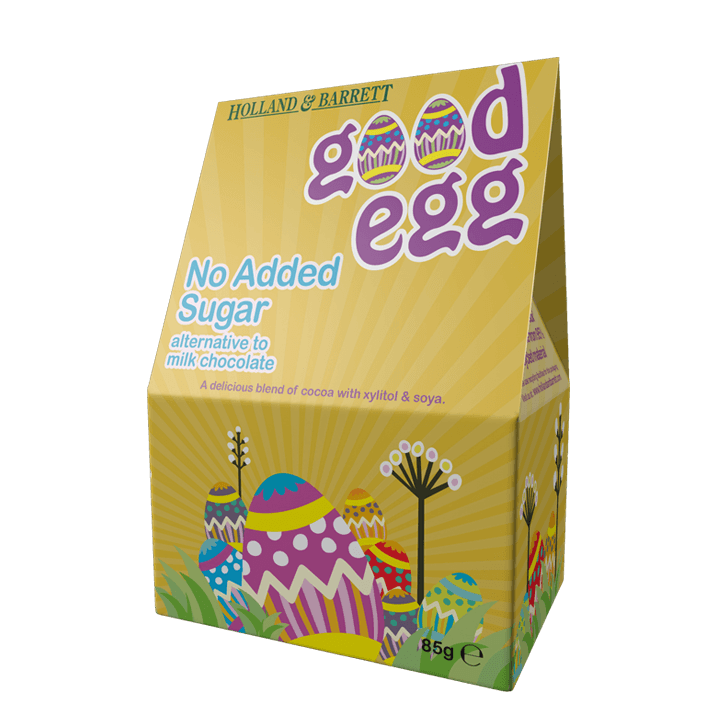 Good Life Dairy Free Easter Egg
(no added sugar opt. available) - 85g £3.99
"A delicious Organic Fairtrade Milky chocolate Easter Egg for those seeking to avoid dairy, gluten and nuts" Available at; Holland & Barrett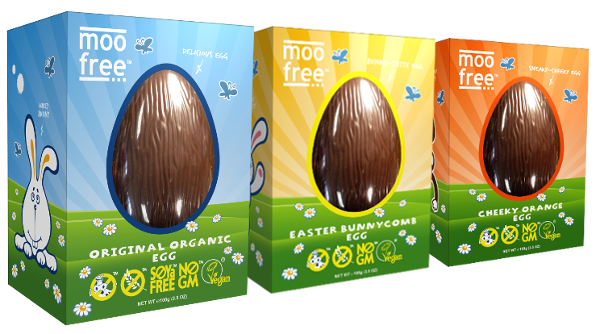 Moo-free Eggs – 100g £4.99
A multi-award winning free from Easter egg is now available in a delicious honeycomb and orange flavour, along with original milk with buttons. Available at; Holland & Barrett, Sainsbury's, Amazon, (can be found in most countries; Bonus!)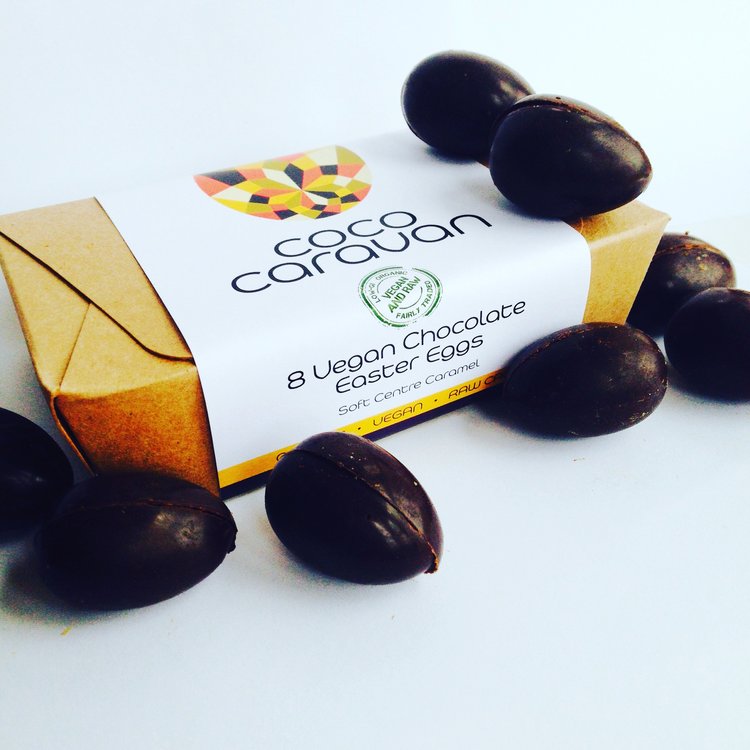 Coco Caravan Caramel Filled Eggs – 80g £5.50
"Handmade vegan easter eggs made with smooth dark chocolate and filled with our signature soft vegan caramel." Available at; cococaravan.co.uk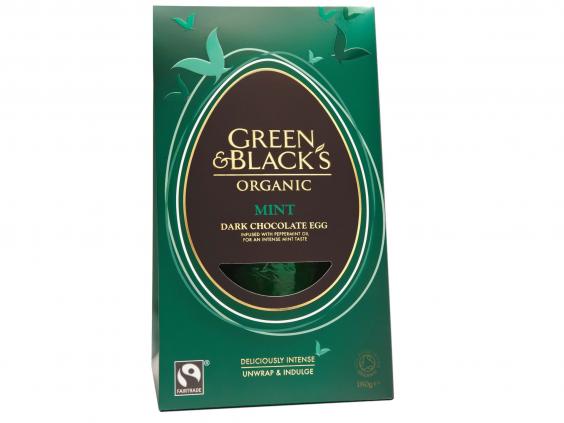 Green and Blacks Dark Mint Chocolate Egg – 165g £6
A balance of mint and chocolate that any lover of this combination cannot resist. Available at; greenandblacksdirect.com, waitrose, ocado, sainsbury's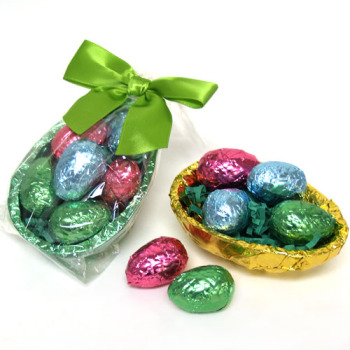 Sjaaks "Milk" Chocolate Half Egg filled with Peanut Butter Eggs – 125g £7.68
The name of this makes me crave it already! So cute and so yummy! Colours vary. Available at; naturalcandystore.com, sjaaks.com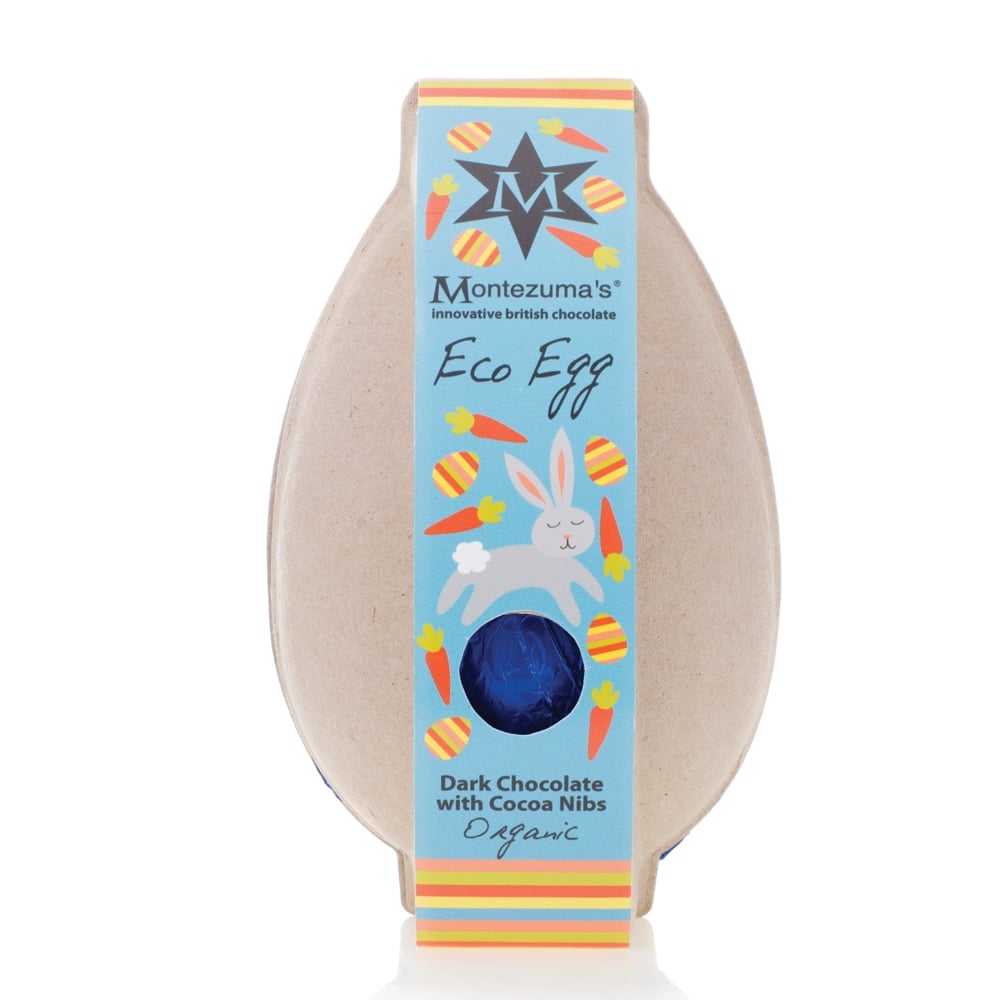 Montezumas Dark Chocolate with Cocoa Nibs Eco Egg - 150g £7.99
A rich organic chocolate with an innovative eco-friendly packaging. Available at; Montezumas.co.uk, Ocado, Tesco, MyEthicalSuperStore.com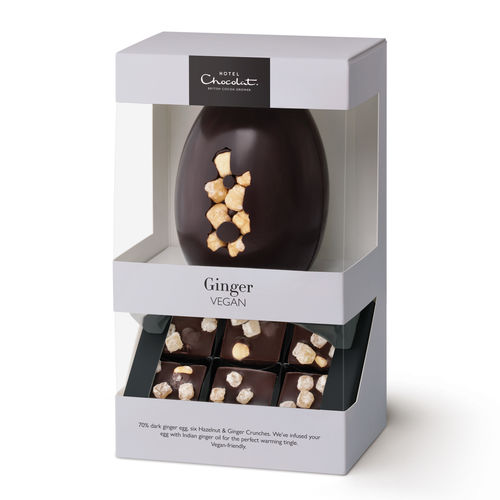 Hotel Chocolat – ranging from 58-175g for £2-£15
Their range has extended from an egg to an egg sandwich, egglets, Easter bunny, chicks, nibs and a luxury caramelised ginger cubes chocolate egg. This range is definitely for the dark chocolate lover! Available at; Hotel Chocolat, John Lewis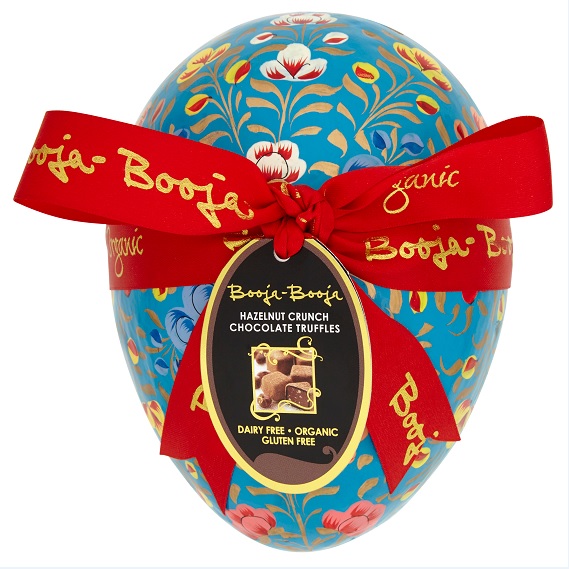 Large Booja Booja Hazelnut Crunch – 138g £24.99
So there are another 3 choices other than this one coming in Large or Small size. Each "egg" is an intricately decorated box filled with delicious truffles. Each handmade/hand painted box is created by Kashmiri artisans. By working with Booja Booja, they have attained a sustainable income and a more stable lifestyle. Available at; BoojaBooja.com, Ocado, Holland & Barrett
I tried to throw in a few "milk" chocolates because I know some of you gag at the very idea of consuming, what I call; delicious, decadent dark chocolate. Check in your local supermarkets at the free from sections especially in the larger ones as the aisle capacity has grown so have our options - about time!
Let us know your favourites on our social media (Twitter & Facebook) and enjoy the chocolate induced comas!
Koro Lopez
PR Manager
View All Posts